CAR DEALERSHIP ID SCANNERS
Criminals use fake IDs to steal cars from dealerships and car rental companies. With our fake ID scanners, that can be prevented.
Whether you're a dealership or car rental service, a fake ID checker will help stop fraud and streamline auto form filling.
Stop fraud with a car dealership ID scanner.
Our IDentiFake System completes over 50 forensic checks on every ID scanned to ensure its authenticity. It's the perfect car dealership ID scanner.

In less than 10 seconds, find out if the ID is fake, preventing car theft and keeping your business safe.
IDentiFake features auto form filling, making it fast and easy for customers to fill out forms.
Over 50 forensic checks.
IDentiFake will detect even the most accurate fake IDs available today. It scans the front and back of the ID and displays it in high-quality.
Many criminals looking to steal a car will most likely use a high-quality, scannable fake ID. Without IDentiFake, a dealer might believe the ID is authentic based on a simple visual inspection or barcode scan.
Stop theft before it even starts with IDentiFake, fake ID checker.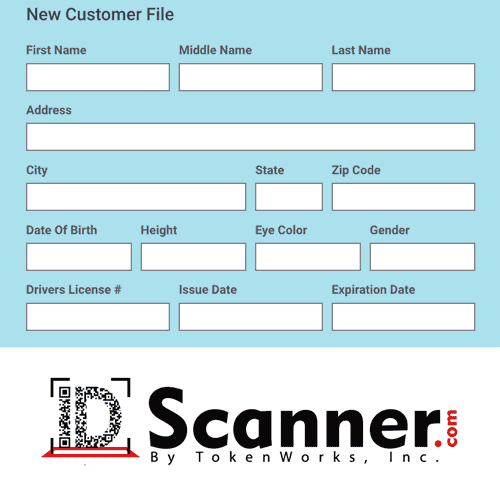 Form Filling Made Fast & Easy
Save valuable time using IDentiFake's auto form filling feature.
Simply set up the formula, scan the ID, and fill out the form.
Not only are you able to scan the ID for its authenticity, but you can fill out forms quickly, making the shopping or rental experience much more pleasant for the customer.
News: Fake IDs at Dealerships
Here are various articles displaying what happens to dealerships that encounter fake IDs without IDentiFake, our fake ID detection scanner.
Spoiler alert: fraud and a bunch of legal headache.
Your dealership could avoid becoming a cautionary tale in the news by implementing IDentiFake.
Seal the deal safely with fake ID solutions by TokenWorks.
Contact Us today for a free consultation with one of our ID Verification Experts.
Fake IDs can help criminals steal cars and commit fraud at your car dealership business. You can prevent that with confidence using our age and customer validation solutions from TokenWorks. Please fill out the form on the right or call us directly M-F 9-5 EST at 914-704-3100