Associate email & phone with customer's profile in database
Great for opting customers into marketing campaigns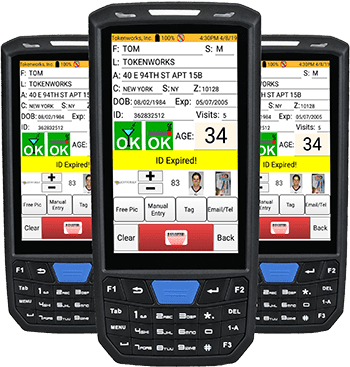 Link and sync all of your scanners to consolidate customer profiles.
For casinos with multiple entrances and scanners we recommend that you upgrade to IDVisor Sync, our  cloud-based networking subscription.
Sync collects real-time data from networked scanners into an SQL database.
All scans from all ID scanners are consolidated into IDVisor Sync, enabling your staff to access customer profiles in a consolidated database.
Explore the rest of our features.
Our ID scanners offers a wide range of solutions in addition to age verification, fake ID detection, and automatic data entry.
Give us a call at 914-704-3100 or click the Contact Us button below to schedule a consultation with a member of our sales team.
Choose a feature below to learn more.
Explore ID scanner solutions for your industry.