Healthcare Data Capture
Autofill forms and capture data quickly and accurately at your hospital or healthcare facility with IDWedgePro.
IDWedgePro – Automatic Data Capture
Quickly scan ID card data into multiple forms with one swipe!
The IDWedge®Pro form filler solution scans drivers licenses, ID cards, credit cards and other magnetic striped cards and fills multiple computer forms with information from the card. Utilizing our IDFill technology, it automatically recognizes and populates forms in multiple PC applications, allowing different applications to share the same ID scanner. It works with any PC application that accepts keyboard input.
By streamlining the ID scanning and form filling process with IDWedgePro, your hospital staff can focus on delivering exceptional patient care and visitor service.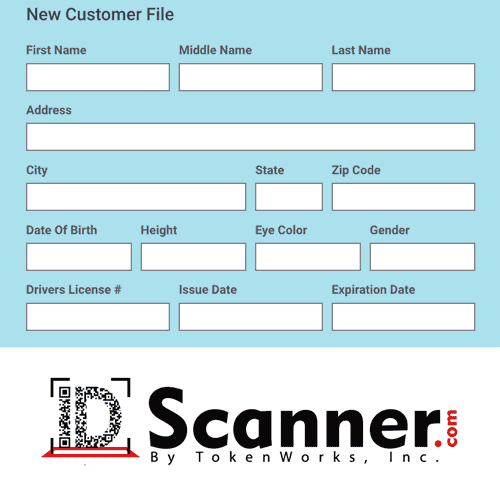 IDWedgePro automatiicaly recognizes and populates forms in multiple PC applications and can fill in multiple forms.
CASE STUDY: Multi-Hospital Healthcare System Utilizes IDWedgePro
Healthcare ID Scanners
Our IDWedgePro software and form filling ID scanners are the perfect solution to streamline form filling with perfect accuracy at your healthcare facility. Check it out and our other solutions below.
Cloud Networking - IDVisor Sync
Multiple scanners under one network. Manage data from all of your devices with ease using IDVisor Sync.
What information is stored on IDVisor Sync?
Scan data of all networked scanners
All VIP / Banned / Membership data - Real-time shared lists from all scanners
Anti-Passback data - Real-time notifications of re-scanned IDs
Photos - Shared and accessible among all networked scanners
Demographic Reports -  gender ratio, top zip codes, age breakdown, etc.
Daily Automated Reports - Reports via email
Sync Features
Collects real time data & photos from networked ID scanners in SQL database.
Central management of tagged (VIP/Banned) list.
Synchronize settings across all scanners via admin console.
Real time notification of rescanned IDs.
Review photos taken by all networked ID scanners.
Available as a subscription or software license.
Software subscription is optionally available on customer's Azure account or dedicated Windows server.
Developer API for data download to registered applications.
Automated Data Management - delete data on periodic basis.
Device Management - Rename and group scanners.
Data Download - Customer list / scan report by range.
Upload and manage tag list and customers via admin console.
SMS / emails triggered by scans on tagged list.
Permission-based access for different users.
Scanners function both on and offline

If internet connection goes down, scanners will continue to work offline.
New data is automatically sent to the cloud once connection is restored.
IDVisor Sync with API
Integrate our cloud-based networking software with your own web services.
Retrieve scanned customer data from Sync and apply it however you'd like.
Integrate Sync to automatically send scanned customer data to your web services.
Safe and secure, the data is protected in Sync.
Contact Us today for a free consultation with one of our ID Scanner Experts.
Quickly and accurately fill out forms at your healthcare facility with ID scanner solutions from TokenWorks. Please fill out the form on the right or call us directly M-F 9-5 EST at 914-704-3100